Celebrating Women in STEM | The star of the day
The key to progress has always been science. This led to the modern world we see today, and yet women are deprived of this field of study. They have been downplayed and sidelined for so long that many still view science and technology as a male-centric interest. But today we focus on the women who have triumphed against all odds and changed the world for the better.
Photo: Collected
">
Photo: Collected
Dr. Firdausi Qadri is perhaps one of the most decorated Bangladeshi women in STEM. She is a scientist emeritus and senior director of the Division of Infectious Diseases of the International Center for Diarrheal Disease Research (icddr,b). She has over 25 years of experience developing cholera vaccines and studying the immune responses of people with infectious diseases.
She is also a recipient of the "Prix Christophe Mérieux" in 2012. She won 500,000 euros as a cash prize. With this money, she started her own research institute named "ideSHi". In 2020, she won the L'Oréal-Unesco for Women in Science Awards for the Asia-Pacific region for her contribution to the understanding and prevention of infectious diseases. She also won a cash prize of 100,000 euros which she used to further expand ideSHi's operations.
In 2021, Dr. Firdausi Qadri received the Ramon Magsaysay Prize.
For all the latest news, follow the Daily Star's Google News channel.
Photo: Collected
">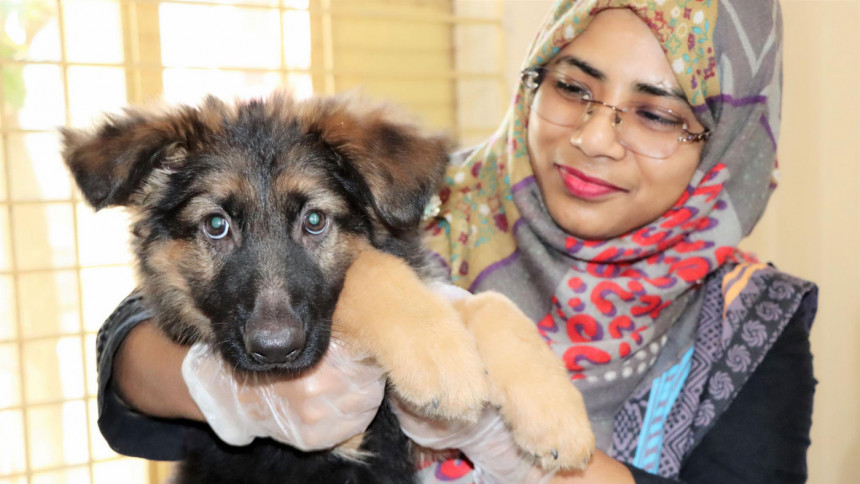 Photo: Collected
Salma Sultana is a veterinarian, entrepreneur, researcher and recipient of the 2020 Norman Borlaug Prize. She is also listed in the Top 100 Asian Scientists list for her innovative model of veterinary outreach, treatment and education to thousands of farmers in Bangladesh.
In 2014, she opened an outdoor veterinary hospital named Model Livestock Institute Veterinary Hospital, which is engaged in the treatment and services for pets. In 2018, she launched VetSheba, a call center and online service that allows farmers to connect directly with a doctor or expert consultant. She is also the founder of the Model Livestock Advancement Foundation, a non-profit organization that focuses on animal health, women's empowerment, and food safety and security.
Photo: Collected
">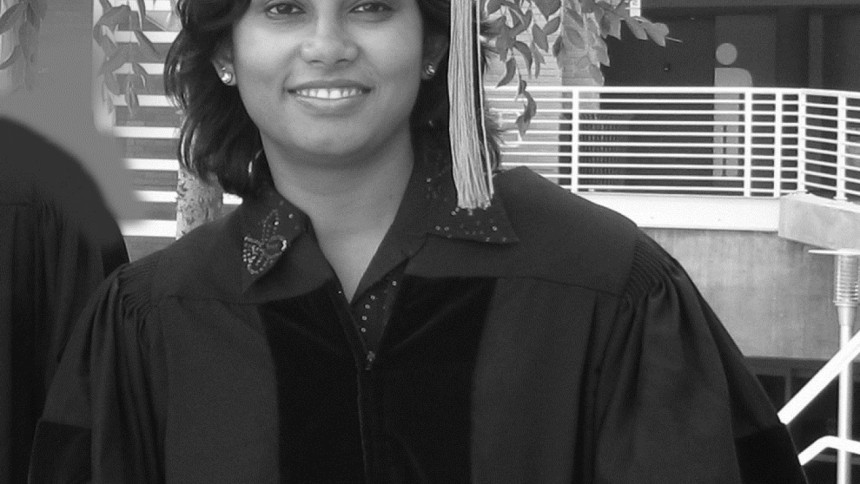 Photo: Collected
Dr Samia Subrina is Professor of Electrical and Electronic Engineering (EEE) at Bangladesh University of Engineering Technology (BUET). Dr. Subrina's research focuses on nanotechnology, modeling of thermal transport of nanomaterials, modeling and characterization of electronic properties of nanomaterials, characterization of devices and materials, and renewable energies.
Nanotechnology is a new and exciting field of study. It is certainly one of the lesser known scientific fields in Bangladesh. But that only motivated Dr. Subrina to pursue nanotechnology even further. She won the 2020 OWSD-Elsevier Foundation Award for Early-Career Women Scientists in the Developing World, for her research into the properties and uses of nanomaterials. She was also placed in the 6th edition of the Asian Scientist 100 list.
Dr Jennifer Doudna is easily one of the greatest scientists alive today. She is currently a professor of biochemistry at UC Berkeley. But she also happens to be a Nobel Prize winner. Jennifer Doudna and Emmanuelle Charpentier shared the 2020 Nobel Prize in Chemistry for their co-development of CRISPR-Cas9, a breakthrough gene-editing tool that allows scientists to rewrite DNA.
His discovery of CRISPR-Cas9 (bacterial enzymes that control microbial immunity) is considered one of the most important discoveries in the history of biology. She was named one of Time's 100 Most Influential People in 2015 and she was named a finalist for Time Person of the Year in 2016. She is also the recipient of several prestigious awards and fellowships, including the Alan T Waterman (2000), the Canada Gairdner International Prize (2016) and the Japan Prize (2017).
Doctor Nina Tandon is a biomedical engineer who is changing the world of cell science. She is also the founder and CEO of EpiBone, a company developing technology to create bone tissue for skeletal reconstruction. This allows practitioners to replace defective bone with healthy bone tissue that has been grown in the lab using the patient's stem cells.
Dr. Tandon also used a similar method to grow rat hearts in the lab. In the future, she hopes to find a way for scientists to create healthy human organs. Something this cutting edge would change the healthcare industry forever. In 2011 she was named a TED Fellow and the following year she was made a senior TED Fellow. She is also the recipient of Marie Clare's Women on Top Award in 2013 and she was named Global Thinker 2015 by Foreign Policy.
Tagged:
uc berkeley